GPS Tracking for
Vehicles, Trailers
& Heavy Equipment
Your business assets like vehicles, trailers, and heavy equipment are essential to your operations. Always know the location and status of your assets with Momentum GPS tracking devices.
Try it for free
Take a tour
3,300+ Fleets Roll With Momentum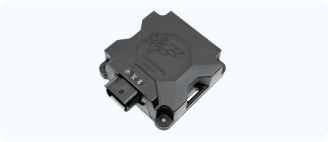 The eagle one
tm
gps tracker
No Contracts
1-Minute Install - Built To Last
Free For First 30 Days
Made In America
Only $15/month
No Upfront / Hardware Costs
The Momentum eagle onetm
The only GPS tracker designed to keep your business operations running smoothly.
Auto-Charging Internal Battery
The Eagle One takes only 15 minutes to charge its internal battery and can fully function without external power. When your Eagle One is disconnected, you'll immediately get a notification. The Eagle One will stay online for 12 months off its internal battery. Once reconnected, it will switch back to external power and charge back its internal battery. You'll be ready for every scenario with The Eagle One's smart power management.
Easy Plug 'n' Play Installation
We made the Eagle One GPS tracker easy to install so you'd never have to rely on a technician. Just plug it into your vehicle's OBD port or connect it to the battery via 12v wires.
Battle Tested Hardware
With an extra-thick, glass-filled nylon case, the Eagle One is designed to last in any environment. Its tested in Shock and Vibration standard SAE J1455 and can withstand temperatures between -22F and 170F.
One Device, Any Asset
Instead of a different device for vehicles, then another for trailers, and one more for construction equipment the Eagle One is the only device you'll need.
Made in The USA
Every Momentum device is designed, built and tested in the USA. Made for the most demanding Field Service businesses.
Lifetime Replacement Warranty
If your device is ever damaged, we send you a new one, on us.
Take a guided tour.
See the momentum app in action.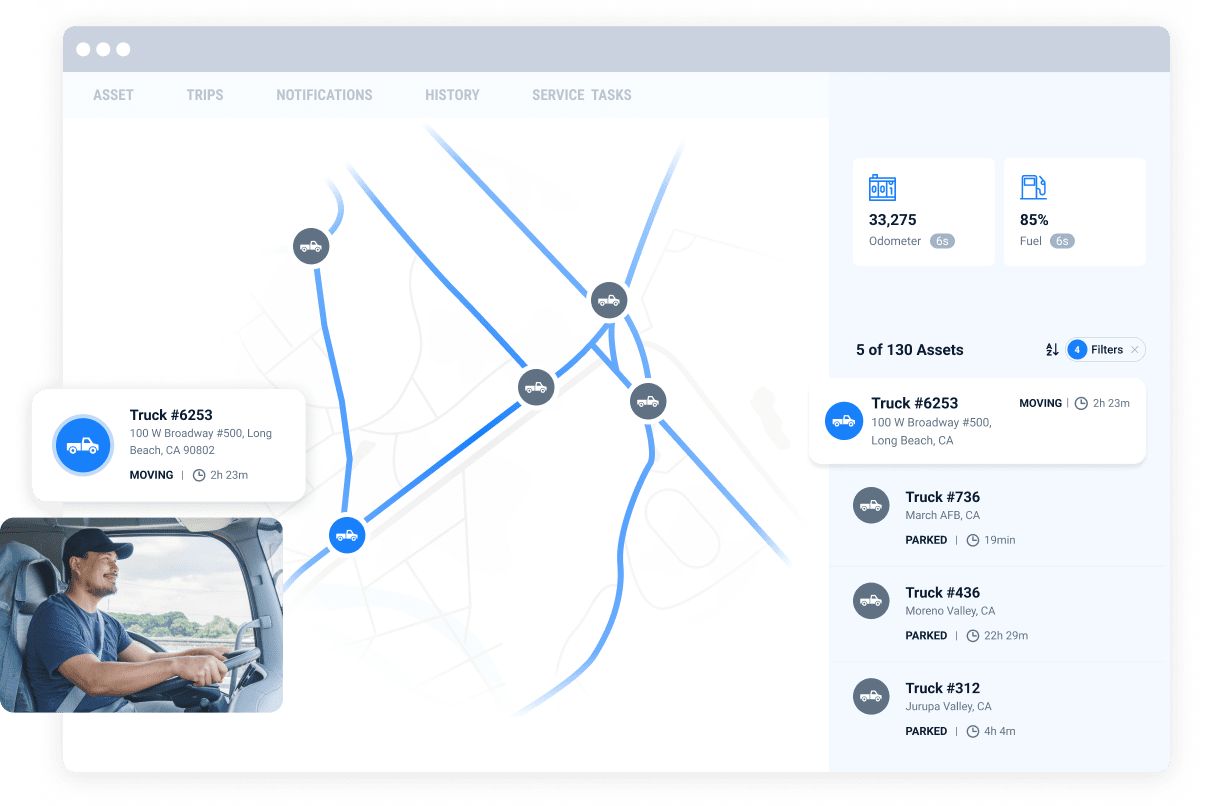 Take a tour
Real-time location & activity tracking. 24/7 visibility
Automated location & arrival alerts for customers
See fleet status & activity at-a-glance
Eliminate dangerous speeding by employees
Automatically organize your service record cost & receipt
With Momentum, we can better manage our fleet.
Its helped us significantly reduce idle time, which has a
HUGE
impact on fuel savings. We've saved about
$700,000 ANNUALLY
on idling costs alone since we started
using Momentum
.

Jonathan Spano
Chief Executive Officer, Traffic Management, Inc.
What makes
momentum different?
No contracts
Most accurate and dependable
No hidden fees
24/7 support from vetted field service pros
Lowest cost
Easy, plug-in DIY installation
Business Owners & Operators Love Us.
You Will Too.
Perfect fit for my business and fleet
I love the ability to see exactly where my assets are in real time- from anywhere. The satellite imagery overlay is a very important thing for us as well as the tracking of the very path my assets took while on a delivery.
Great fleet tracking
Helps keep real-time tracking on company trucks. Also great for verifying time-in / time-out on job sites based on recorded routes.
GPS that is solid is price / performance
What I like most is the GPS system, along with all of the many other features. I can easily keep track of my vehicle's parked locations, gas, idling issues, battery and maintenance needs from the app. I love it.
Sign up
today
. Get your first
30 days for free.
No contracts
No hidden fees
No upfront costs
No risk