Shoreline Refrigeration Leans on Momentum IoT for Significant Cost Savings
The unanswered ring of the countless phone calls to Bob Bassini's top technician goes from frustrating to now concerning. Bassini, who leads operations at Shoreline Refrigeration, needs to dispatch his worker to another job in order to continue to provide exceptional refrigeration services to convenience stores up and down New Jersey. After unsuccessfully getting a hold of his technician, Bob turns to Momentum IoT's GPS fleet tracking for insight. 
"He was leaving one job in the morning, and when I went to dispatch him to another job, I noticed that the tracker was just sitting on the street," said Bassini. After an hour, Bassini received an alert notifying him that the battery had been disconnected on the van's Eagle 1 tracker. 
"Come to find out, someone turned in front of him and he was in a head-on collision. The only reason that I knew that there was an accident was because the tracker was still tracking even after the emergency crew came and cut the battery. I would have never known that my vehicle was involved in an accident as early as I did if it weren't for Momentum IoT," Bassini noted. 
Dead Spots Are No Longer an Issue
Bassini has been utilizing the award-winning Eagle 1 Fleet GPS Tracker for the past two years and now has it installed in 10 company vehicles. Prior to Momentum IoT, Shoreline Refrigeration used AT&T as its tracking software company. 
"In our area, they started upgrading us to 4G and 5G, and then started shutting off the old towers," Bassini said. "All of a sudden, we start losing my trackers. They were going into dead spots because they were shutting down the older 3G cellular network – and the receivers I had from AT&T were 3G."
Bassini tried to rectify the situation with AT&T, but the cell phone giant referred him to the third-party vendor who they contracted to create the trackers. The company informed him that his current trackers were now null and that he would need to buy new ones at $500 a piece. 
"So that's when I started looking and found you guys. I like the fact that there is no contract, and if there is something wrong with the hardware, it's your guys' hardware. So if we go to 6G next year, and they stop working, you guys are going to send me new hardware," he said. 
Monthly Subscription and Tracking Features Save Significant Costs
In addition to Momentum IoT's mantra of "no hardware cost," the ability to ensure that workers are taking the most direct route to a job as well as the flexible monthly pricing are features that Bassini enjoys.
"The tracking allows me to make sure that the guys aren't taking that long route – which is especially important with the current high price of gas," he said. "And then also cutting down on using the van to go home, using the van on the weekend to go to Lowe's or Home Depot or doing side jobs with my van."
Innovation Continues to Drive Growth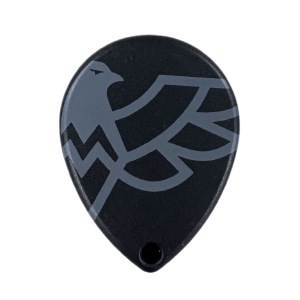 Bassini looks forward to the new offerings from Momentum IoT, including the Toolie. He notes that with tools costing an upward of $2,000 each, tool tracking through Momentum IoT's specialized module is going to be key.   
"I like that you guys are continually looking at different things; that you are still innovating," Bassini said. "I feel like some of the other tracking companies that I dealt with in the past – and we've been using different tracking companies for close to 20 years now – didn't do that. There's still some drive there, and I really like that about Momentum IoT."