Momentum IoT: Award-winning, Friendly, Organized!
Got an asset? We probably have an icon for it. We've recently added even more vehicle and equipment icons, so you can keep track of more stuff.
Set up your icons. Unlimited groups, unlimited users. Assign a dedicated location for each asset. Go nuts!
View these in our apps:
Enjoy! Here's the latest from Momentum IoT:
Best Fleet Management Software
Momentum IoT was awarded Best Fleet Management Software Company by Digital.com. Their research team conducted a 40-hour assessment of over 100 companies from across the web. Check out the details here.
Welcome, Friendly New Success Manager!
One word keeps coming up when people describe Antonio Cole: "Friendly." We're proud to add Antonio to the Customer Success team! A Marine veteran with a world of customer success experience, he fits our culture well. Welcome, Antonio!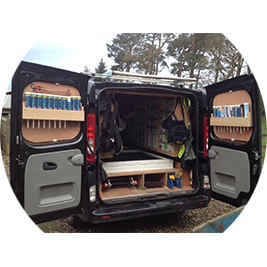 Top 10 Work Vehicle Organization Ideas
Have you seen our blog on the best work truck, van, and trailer organization ideas? We're quoting Voltaire and such. Real literary genius over here. Check it out and post a comment.